The Gerloff Company is excited to announce a new service that we will be offering to public entities starting immediately.
Recently we were awarded a contract for Job Order Contracting with the 791 Purchasing Cooperative. The Gerloff Company will be able to assist school districts, counties and cities with any type of construction project that are not disaster related.
If you are unfamiliar with Job Order Contracting (JOC), it is a specialized construction delivery method based on a predetermined unit construction cost. JOC is a project delivery method used by organizations to get numerous, commonly encountered construction projects done quickly and easily through contracts with cooperative purchasing programs. JOC is most commonly used as a procurement method for maintenance, repair, alteration, renovation, remediation, or minor construction of a facility when the work is of a recurring nature but the delivery times, type, and quantities of work required are indefinite.
The Gerloff Company specializes in working expeditiously and without a dedicated set of plans. With our years of experience, we can assist our customers in the planning, material selection and troubleshooting of any remodel/reconstruction project. Below are examples of some of the types of projects we are able be able to provide value to our customers:
Remodels
Painting projects
Roofing projects
Flooring projects
Classroom additions
Interior upgrades/updates
With our highly skilled staff and knowledgeable staff we are ready to assist you with your next Job Order Contracting project.
If you have any questions or would like some more information about the Job Order Contracting process, please feel free to contact Justin Titus or Derek Gerloff. Until next time my friends, be prepared and stay safe.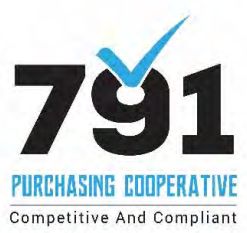 Justin Titus
Marketing Director
210-394-8479 – Mobile
1-800-394-8479 – Toll Free
jtitus@gerloffinc.com
Derek Gerloff
President
210-875-7773 – Mobile
210-490-2777 – Office
derekgerloff@gerloffinc.com